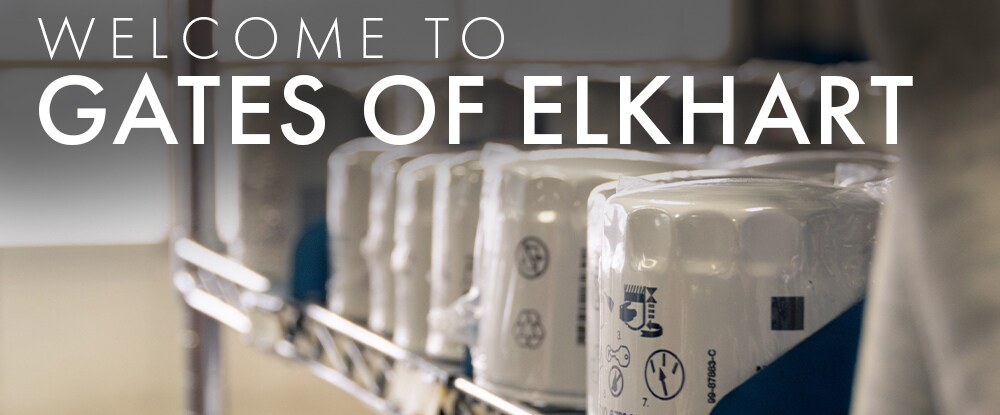 The Best Care for Your Buick, Chevrolet, GMC, Toyota, or Scion Vehicle is at Gates Automotive Group
Your Buick, Chevrolet, GMC, Toyota, or Scion vehicle promises years of reliable service, but you'll need to help it with regular visits for maintenance. With quality manufacturer recommended parts, technician expertise and the occasional visit for service, you'll get the most from your vehicle.
Recommended Services
Oil Changes
Start your vehicle off right with clean engine oil. This vital engine additive not only lubricates moving parts, so they'll perform more efficiently, it also carries away any debris that it comes in contact with, like road dust or the microscopic pieces of metal that flake off of engine parts. As the dirt in your oil accumulates, it acts like an abrasive, slowly wearing down everything it touches. Because so many of the components in your engine are made with precision, this scouring effect can prematurely age them.
Tires and Brakes
Your tires and brakes work in tandem to keep you safe, but they have very different maintenance schedules. Your tires will benefit from you conducting a pressure check now and then to ensure they remain in their ideal inflation range. You can also check the tread depth once or twice a year to ensure your tires are within safe limits. The best service you can get to keep your tires from developing uneven patches of wear is regular rotations. This moves tires into and out of the most used positions on your vehicle, allowing them to wear down at the same rate.
Your brakes are harder to predict, as a lot depends on how often you brake along your regular routes. Drivers who mostly stick to the freeway go through fewer brake pads than those who do a lot of city driving.
We at Gates Automotive Group have the experience and training to keep your Buick, Chevrolet, GMC, Toyota, or Scion vehicle performing at its best. Choose us for your next service visit, and we'll show you why bringing your vehicle to our lot is the best decision for regular maintenance.
Hours
Monday

7AM to 6PM

Tuesday

7AM to 6PM

Wednesday

7AM to 6PM

Thursday

7AM to 6PM

Friday

7AM to 6PM

Saturday

Closed

Sunday

Closed